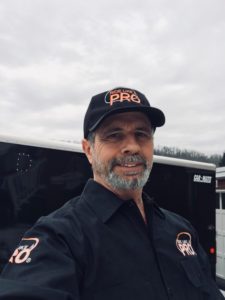 In our rider course you'll get all the tips, tricks and techniques you'll need to master that course and bring your skills to a whole new level.  All riders bring their own motorcycle to classes.
Police Motor Officers are the top 2% of riders in America.  They are able to handle 800 lb. motorcycles with the ease of a child's toy.  What do Police Motor Officers know about riding that you don't?  Simply put, these officers know three techniques.  Just three.  These techniques allow anyone regardless of their size or strength to handle even the biggest, heaviest, motorcycle with ease and confidence.
Our instructor has successfully completed Law Enforcement Motorcycle Training, certified through Northwest Motorcycle School along with MSF's Intermediate and Advanced Training.
Learn three simple techniques that motor cops use quickly and easily in just a few hours. Never fear making a U turn or dropping your motorcycle again.
Check out our Rider Classes page to learn more!
Contact Us!
Email.  [email protected]
Phone: 412.251.7562
Follow and Like us on Facebook!